What is ADVCash?
Advanced Cash, or ADVCash, is an online payments system that supports multiple currencies, including US dollars and Russian rubles. By providing means of moving money quickly and efficiently around the world, it's a competitor to other similar companies such as Perfect Money and Payeer. The company is located in and licensed in Belize.
What can you do with ADVCash?
ADVCash allows users to send and receive funds easily. This makes it a good solution for transferring money between users, receiving online payments (e.g. for e-commerce), paying for goods and services online, and earning income from affiliate or referral schemes. It is also a good option for purchasing cryptocurrency.
Benefits of ADVCash
ADVCash offers users several advantages. These include low-cost or commission-free transfers to other users within the system, multiple ways of depositing and withdrawing funds, and a relatively high degree of anonymity. There is also an affiliate programme for passive income.
Transfers are generally irreversible, which means users must take care to ensure the correct recipient. However, this also makes ADVCash a good option for buying cryptocurrencies, which also have irreversible transactions (avoiding the problem of chargebacks when buying with a credit card).
Registration for ADVCash
To start using ADVCash, users need to register for the service with either a business or individual account.
A real-world name and email address are required, and some features are immediately available for use. More advanced functionality will require verification. Users will need to supply a physical address and telephone number, as well as forms of identity documentation that will be familiar to anyone who has completed verification for a crypto exchange – passport/driving license, utility bill, and so on.
Using ADVCash on TimeX
Once you set up your account, you can transfer USD to TimeX.io to buy and sell Bitcoin or Ethereum.
To start trading, you will need to deposit USD to your TimeX account. Click on 'Deposit' and select 'FIAT'. Then enter the amount of USD you want to transfer. TimeX does not charge any fees on your deposits.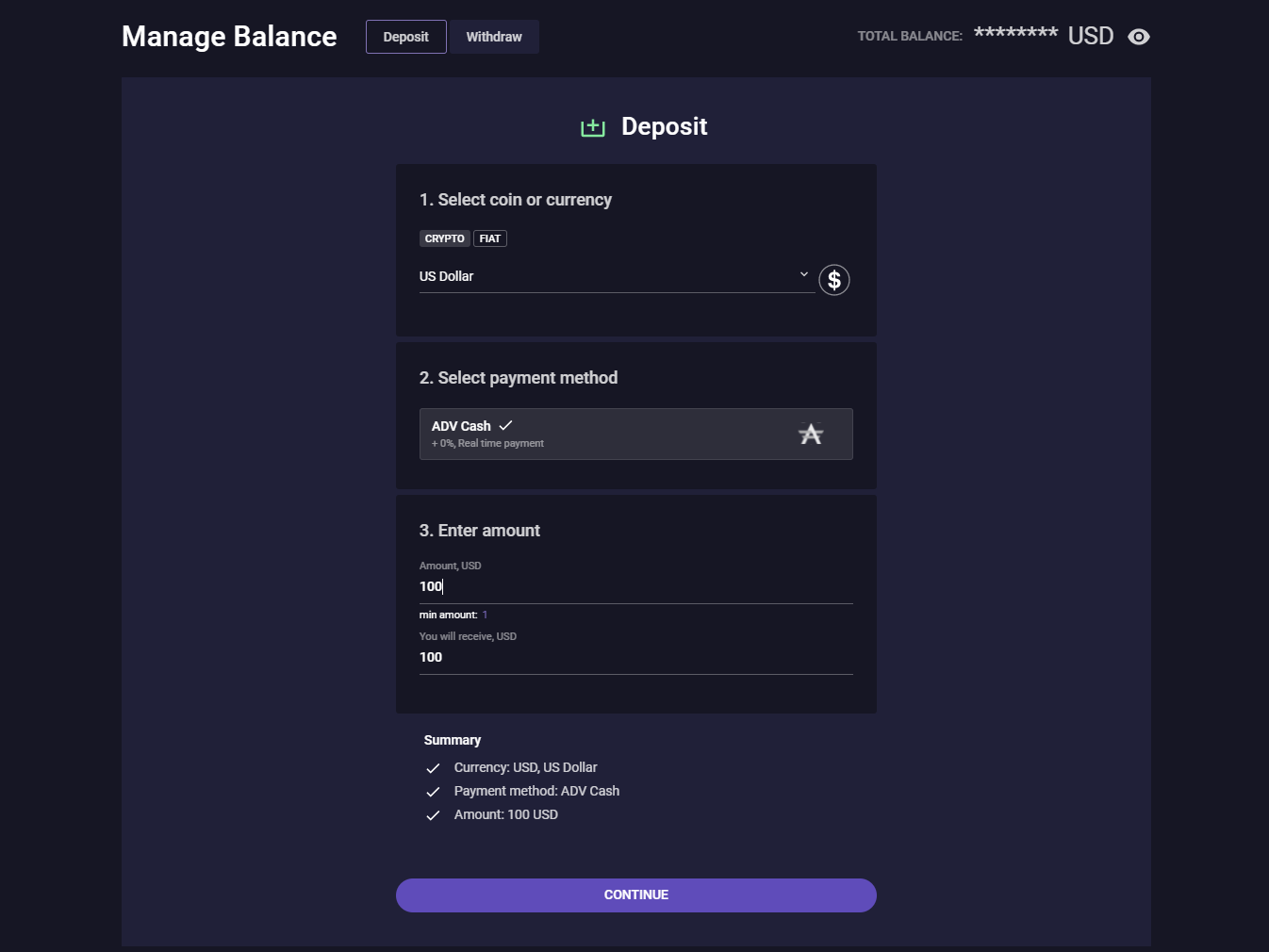 The TimeX Deposit Interface. Choose 'FIAT' to deposit USD free of charge.
After clicking 'Continue', you will be forwarded to ADVCash. You can choose between using your Credit/Debit Card or one of your ADV wallets for payment.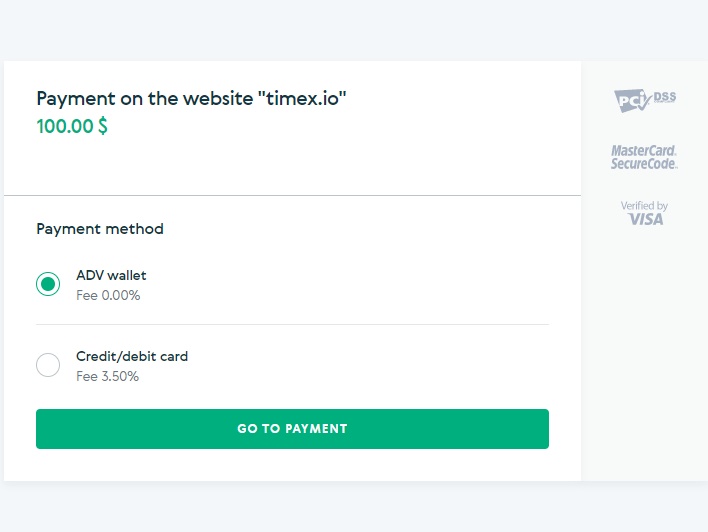 Use your ADVWallet or Credit/Debit Card to store USD on TimeX.
If you use your ADV wallet, you can make the payment in EUR, RUB and USD. Deposits will automatically be converted to USD from your local currency and you can see the exact amount of Euro or Ruble that will be charged from your wallet.
Credit/Debit Card transactions will be converted into USD via your Card provider and additional fees may apply.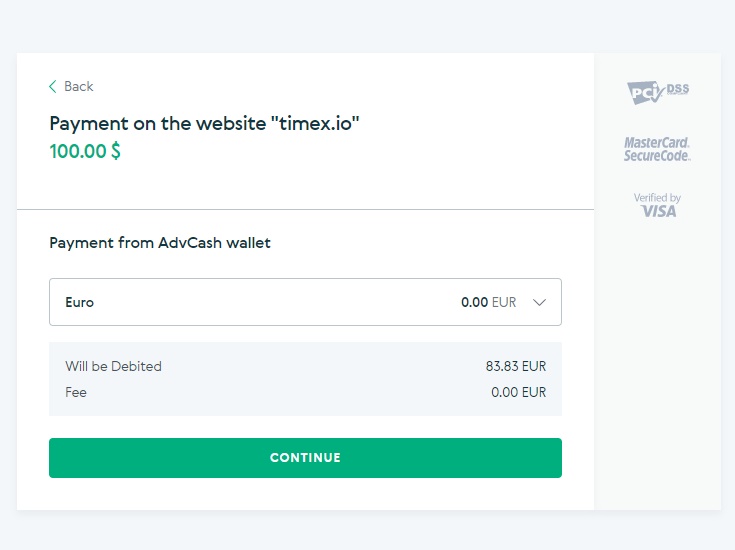 ADVCash shows you the exact amount you will pay in another currency for your USD transfer.
After confirming the transaction, you will be able to trade on the TimeX USD markets and buy Crypto with Fiat.
Check out the other options to buy Crypto on TimeX: